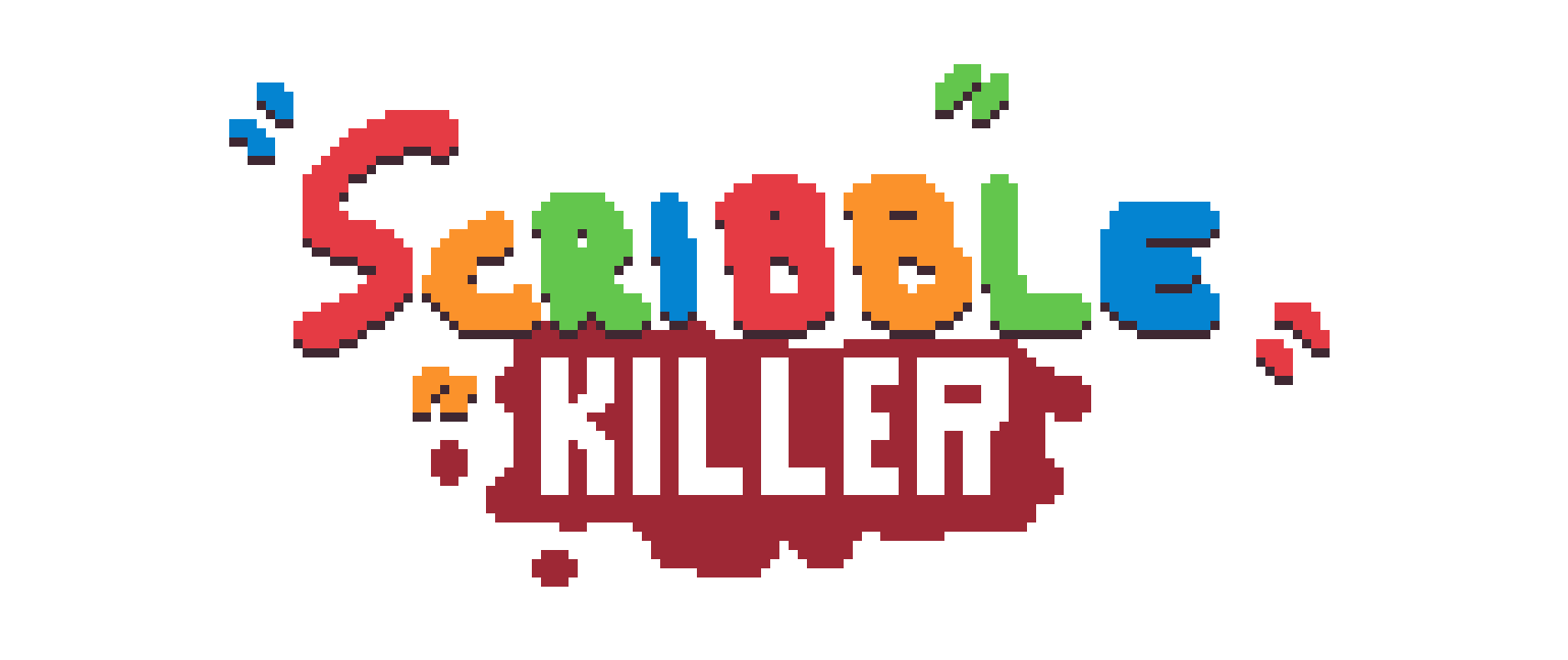 Scribble Killer
This game was made for the Mini Jame Gam #7 from 4th February to 6th February 2022.

Theme
You are the enemy
Special Object
A Pen

Gameplay
Kill all the villagers with the power of your almighty multicolor pen!
In Scribble Killer the goal is to kill as many villagers as you can before time runs out. To kill a villager or destroy their house, you have to pick the same color and scribble over it multiple times.
Move your camera and have a look at the minimap to navigate and catch every villager that tries to scape.
Killing Villager = 1 Point
Destroying House = 5 Points
Escaping Villager = -1 Point
Controls
[W, A, S, D] = Camera Movement
[Left Mouse] = Draw
[Spacebar] = Change Color
Information
Contributors: Philipp Andert, Alfred Emsenhuber, Philip Ewert, Stephan Steidl
All assets (sprites, sounds, music, etc.) where made during the jam, yes even the death sounds.